Always-Connected PCs are among the most important revolutions of the hi-tech world unveiled in the last year. They are a sort of crossover between smartphones and PCs, as they are Windows 10 laptops with smartphones capabilities. Thanks to their SIM Card slot, they can surf the internet through the 4G LTE connectivity and they do not need a Wi-Fi connection to stay always connected. Qualcomm has just released a list of new retailers and mobile operators who are going to support Always-Connected PCs based on Snapdragon SoCs.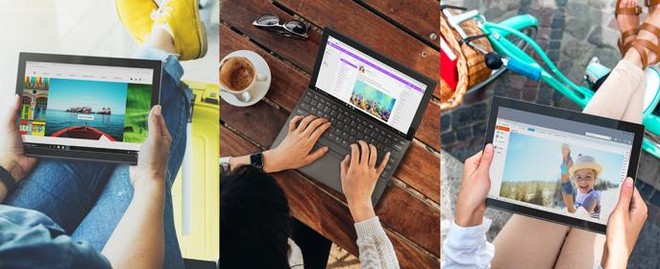 The carriers which will enable the 4G LTE connectivity for the Always-Connected PCs are CMCC (China Mobile Communications Corporation), Transatel (France), Cubic (Ireland), Telefònica (Spain), Swisscom (Switzerland), T-Mobile and AT&T (U.S.). Besides these operators, there will be the ones which have already been announced at the Consumer Electronics Show back in January. Further, the retailers who are selling the first Always-Connected PCs have been announced as well. They will be Amazon and Microsoft Store in the U.S. and Australia, JD.com in China, Unieuro in Italy, Boulanger and Fnac In France, and several stores in the U.K. (Asus Store, BT Shop, John Lewis, Microsoft Store, PC World).
Three different Always-Connected Windows 10 PCs based on Qualcomm's chipsets have already been unveiled until now. We are talking about the Lenovo Miix 63 2-in-1 convertible laptop, the Asus Nova Go, and a new version of the Envy x2 by HP, which, according to the company, will offer a great battery life. Each of these laptops is powered by the octa-core Snapdragon 835 chipset, the best Qualcomm's SoC of 2017. It has a max frequency of 2.45 GHz and it should run Windows 10 pretty well, even though it will not be at the same level as the best Intel Core i5 and i7 CPUs. All these PCs are expected to hit the shelves in 2018.